Japanese Hand Scythe
As spring begins to reveal its wonders, we start to look towards the garden. I would like to recommend that you consider adding this amazing tool to your gardening arsenal. Our relationship with the garden is enhanced when we can spend less time working and more time enjoying all of what our efforts and nature can give.
Though it does have other names and forms, Japanese hand hoe, I have been using the Japanese hand scythe for more than ten years. It is the ultimate tool for weeding and working in the narrow spaces of  plant beds. I don't go into my garden without it. I have been recommending it to my friends and clients. They all agree about it's amazing versatility.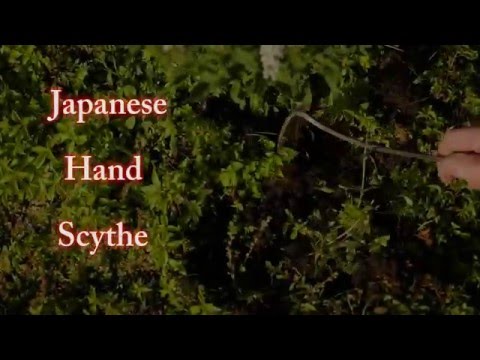 I have not been able to find this wonderful tool in any of the gardening retail stores in the Upper Valley, until now. You can now purchase a Japanese Hand Scythe, made by DeWit of the Netherlands for $29.99 at the West Lebanon Feed and Supply, West Lebanon, N.H.
-Your Local Dutchman